Dr. Julia Sheen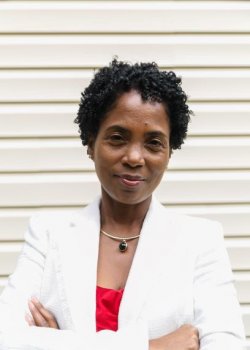 Dr. Julia Sheen is an experienced public health executive and consultant, adept at all aspects of service delivery, program management, and strategic long-range planning. She conceptualized and designed nationally recognized programs increasing access to healthcare services and improved community health. Dr. Sheen is proficient in health program planning, leveraging in-depth analysis of public health statistics and trends to inform program design. She served as a strategic advisor in the development and analysis of healthcare policies. She is also adept at directing complex, concurrent operations, teams, and initiatives; seamlessly overseeing multimillion-dollar budgets and hundreds of personnel.
Dr. Sheen has held a series of progressively responsible public health roles for the Virgin Islands, culminating in Commissioner of Health, where she was a driving influence in transforming public health policy and practice across the territory. Her efforts included Medicaid expansion of behavioral health services to children under the age of 21 and the implementation of the first ever Medicaid Management Information System in partnership with the State of West Virginia.
As a former Branch Chief of the Behavioral and Public Health Branch, within the Bureau of Health Workforce, Dr. Sheen had oversight of $56 million in federal grants supporting numerous programs and initiatives. She also led the re-visioning process to re-structure the Public Health Training Center Program for greater efficiency and effectiveness and engaged internal and external stakeholders in this process. This effort led to the development of two new funding announcements (FOAs) and provided the framework for the re-design of future programs within the Bureau of Health Workforce.
Dr. Sheen was also the Deputy Director of the Strategic Partnerships Division within the Bureau of Primary Health Care's Office of Quality Improvement.
Throughout her career, her focus has been on achieving public health improvements that promote and protect the health of all residents. Another example is her recent work with the US Health and Human Services Office of Minority Health, where she provided technical assistance and support to ten regional health equity councils consisting of over 300 council members, whose mission was to implement strategies as part of the National Partnership for Action to End Health Disparities (NPA).
juliasheen@live.com