Jamie Batson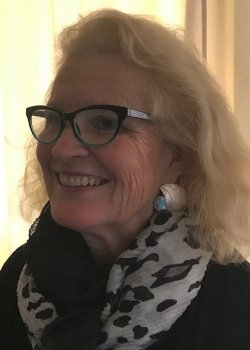 Jamie Batson is Senior consultant at Mather Associates, a New London, New England based consulting firm specializing in leadership and organizational development and constructive change for business, nonprofit, and municipal organizations. Jame designs and facilitates workshops and seminars on planning and managing change. She provides executive coaching as well as ongoing assistance with developing strategies to lead organizations into the future. Prior to joining Mather, she was the Program Director for the Center of Constructive Change in Durham, NH.
For the past 30 years she has worked closely with a number of community leadership programs in New England. She was the founding coordinator of Leadership Newburyport (MA), and Leadership Seacoast (NH). Jamie was on the founding board of Leadership NH, is a graduate of the LNH Class of 1993. Additionally she has worked with Leadership Lakes, Leadership North Country, Leadership ROC (NH Community Loan Fund) and Leadership Upper Valley. In St. Croix, Virgin Islands, she has assisted the Women's Coalition and the St. Croix Foundation with strategic planning.
Jamie brings her past experience as a nonprofit administrator to her work with organizations. She has served as the President/CEO of the Greater Dover Chamber of Commerce, the Director of the UNH Celebrity Series and the Executive Director of The Prescott Park Arts Festival.
Raised in Rye, New York, she attended UNH and completed a BA in English in 1977. She worked for Utica College while earning her Master's Degree in Higher Education and Counseling from Syracuse University. She returned to NH to work for the University System of New Hampshire as an Academic Counselor and Seacoast Region Program Coordinator. She has served on a number of nonprofit boards including Odyssey House and NH Public Radio.
Never far from water, she and her partner, Norman Rouleau reside on Milton Three Ponds in West Lebanon, Maine and on St. Croix in the U.S. Virgin Islands.
jamie@matherassociates.com